February cohort closed! Register to be notified about next cohorts!

"Join this dynamic, motivational business plan class created to encourage and prepare new and existing entrepreneurs with the information they will need to start, sustain and expand their business." Join the virtual class and learn with other entrepreneurs!
How it works: This is an intensive course. The objective is for you to have a complete business plan at the end. New sessions open on Monday each week including a live Zoom meeting at 6:30 pm ET, and you will be assigned videos, readings, and work for you to complete during the week – on your own – at times that are best for you. If you are not able to be a part of the live meeting each week, there will be a recording available. Each week's work builds your skills and helps you collect and organize all of the information you need to complete the business plan.
Class Schedule
Time: February cohort closed, next to be announced soon!
12 weeks of weekly class work around your schedule
or
One on one coaching
Location: Virtually
Registration:
Pre-register for the next cohort or for one on one coaching below
It is recommended all learners have access to a laptop or desktop computer so that they have all the resources needed in order to create a complete Business Plan document for presentation at the end of the course.
You will learn how to:
Do a feasibility study and market research
Create a business plan
Finance a business
Use Social Media to market your business
Project sources of income and expenses
Identity grants and loans to fund your business
Establish and maintain a network of clients and partners
Cost for the course

Course Fee: $350
Additional Course Materials: $30.00
There is a $25 non-refundable registration fee
Financial Aid is available – complete and return this form
Loan Approvals of $10,000 (or more) may be offered for Viable Completed Business Plans
Meet the Lead Instructor
Ronald Williford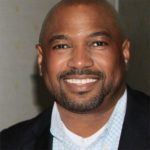 Ronald Williford is the President/ Founder of Philadelphia Financial Consultants, LLC., an independent financial planning brokerage specializing in personal financial planning, retirement planning, small business consulting and tax planning. He is noted a speaker on various financial topics and is the host of the program "Let's Talk Money." He has over 36 years of experience in the financial services industry in various positions. His motto is "Financial planning begins with education.
Ron earned his B.A. degree in Economics from Villanova University. He currently serves on the boards of the Haverford YMCA, Retired Senior Volunteer Program (RSVP), Main Line NAACP Branch (Treasurer) and Making A Way International. INC. Ron is a member of the Trustee Ministry of Enon Tabernacle Baptist Church and is also active in the Financial and Education Support Ministries.
Ron and his wife, Tanya, reside in North Wales, Pa. They are the proud parents of Jenea Williford, Shannan Williford-Burton and Salina Williford.