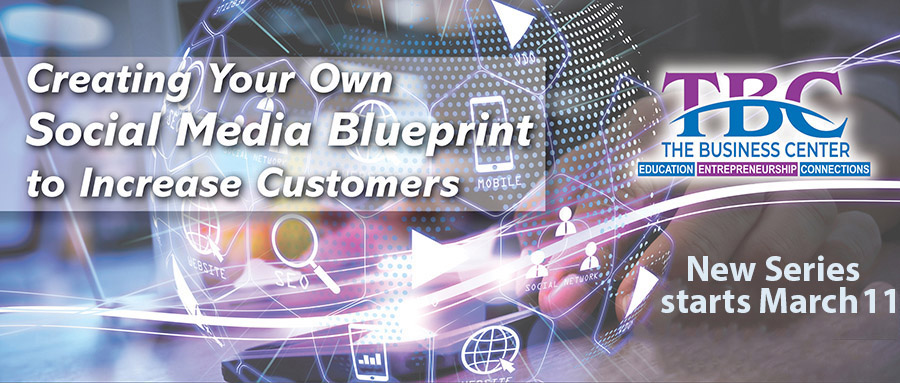 ONLINE COURSE!
"Creating Your Social Media Blueprint to Increase Customers"
Experts will evaluate your online presence of your business and help you develop a social media marketing plan to go forward in this new climate.
WHERE: Completely online!
WHEN: 5 THURSDAYS, March 11 – April 8, 2021 *note new start date and weekday*
TIME: 6:00 – 7:30 pm ET
COST: $125.00 plus non-refundable $25 registration fee (financial aid available, contact education@thebizctr.com)
LEARN HOW TO:
increase your customer base
enhance your social media and web presence
immediately apply marketing strategies
create a social media marketing mix
Online Registration:
First, complete the online registration form below.
After you complete and submit the registration form, click the link in the confirmation email you will receive to make payment. IMPORTANT! Course registration is not fully automatic! You must complete both the form (below) and register and pay for the course through the link in the email you receive. Registering late? No worries, all live sessions are recorded for later (or repeat) viewing.
Note: if you are interested in financial aid, please contact education@thebizctr.com after you have completed the online registration form.