Pennsylvania just introduced a new Covid-19 Grant Program for Small Business – learn more in this webinar recorded July 1. Hosted by TBC Executive Director Pamela Rich-Wheeler with presenters Jim Burnett of WPFSI and Ken Scott and Larry Griffin from Beech Companies. Also, scroll down for new information from Beech Companies.
There is limited time to apply! You missed the live webinar – watch the recording and learn more:

PA COVID-19 Small Business Assistance Grant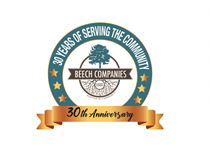 To Friends of Beech,
The PA COVID-19 Relief Assistance Program will provide grants ranging from $5,000 – $50,000to small businesses economically impacted by COVID-19.
THIS IS NOT A FIRST COME, FIRST SERVED PROGRAM! THERE WILL BE 4 ROUNDS OF FUNDING
The 1st round of funding is open from June 30th and will remain open until July 14th.
You may only apply once and you can apply anytime until the end of the program.
Where to Apply: beechcompanies.com PA COVID Grant
For Information call: (215) 763-8868 or (866) 913-7510, or email your question to: info@beechinterplex.com
Beech Companies | 1510 Cecil B. Moore Avenue, Suite 300 | Philadelphia, PA 19121-3407